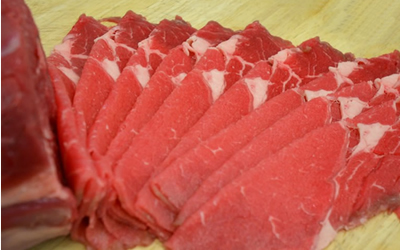 Traditional Japanese Sliced Meats
Willetts Butchers are the UK's only traditional Japanese sliced meat Butchers, offering hand sliced meats together with a nationwide delivery service.
We have an excellent, longstanding reputation within the Japanese community and have been specially trained in the art of slicing meat in the traditional Japanese way, by a former colleague who mastered his skills in Japan. Beef and pork can all be sliced and packed in four different thicknesses, Shabu Shabu, Suki Yaki, Yaki Niku and Shoga Yaki.
You can also choose from Scottish, Irish or Australian Beef and English, Danish, Dutch or Belgium Pork. We will always use Scottish Beef, Enghish Pork as your first choice. If you require any other country of origin please let us know, or indicate on the order form (at the top of the form you can choose).
Our product range includes a variety of chicken cuts together with Aibiki mince, minced beef, pork and chicken aswell as Kakuni diced pork belly, Chashu pork shoulder block and pork liver. Fresh fish is also available including tuna which is sashimi grade, salmon, cod and haddock.
In addition, from the Wagashi Japanese Bakery we can supply you with a variety of traditional Japanese cakes including Dorayaki, Green Tea Custard Dorayaki and Red Bean Dorayaki for delivery with your orders.