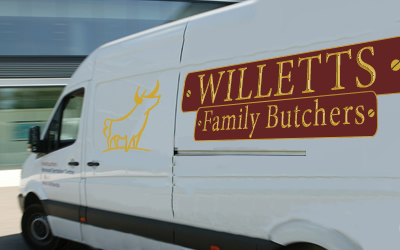 Online ordering and delivery
Ordering your Japanese sliced meat couldn't be easier!
We deliver to the UK mainland using special temperature controlled packaging. This ensures your fresh meat arrives in the best possible condition.
Just fill in your contact and delivery details and attach your order it's that simple!
Make sure you enter the correct four digit code before you hit send.
You will receive an automated email confirming your order ID number and your delivery details, We will then contact you within 48 business hours to arrange your delivery, and if needed take your payment.
We deliver on Wednesdays, Thursdays and Fridays depending on the area you want us to deliver to.
You can also pre book a delivery date, subject to avalibilty. Please contact us at the shop for more details.
Please note we are only able to cut and deliver orders in the first two weeks of December. Our next delivery dates will be the first full working week in January.
For more information please click here to view our frequently asked questions page.