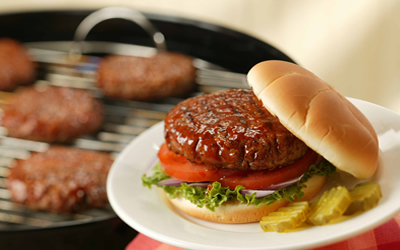 Barbecue Meats
As well as offering a wide range of high quality traditional cuts and joints, we also have a fantastic selection of meats just perfect for the Barbecue!
In addition to our handmade sausages and burgers, we have a range of succulent kebabs such as Spicy rump steak, Moroccan Lamb and Kofta Kebabs which are all made on the premises.
Or why not try our fantastic chicken breasts fillets, thighs and drumsticks. These are also available in a nine different wonderful flavours such as Tandoori, Cajun and Smoky BBQ!
And don't forget, our more traditional cuts of meats such as rump and siroin steak, lamb chops and porks steaks are great on the Barbecue too !
Not sure what to choose ? We know that with such a great selection it's not always an easy choice so we have done it for you ! We have a range of 8 Barbecue Selection Boxes to suit all tastes and budgets which include all your favourite handmade sausages, burgers and kebabs. They are a great way of catering for your next BBQ !