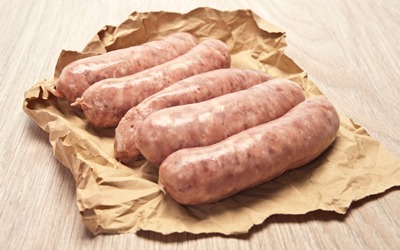 Our Handmade Sausages
All our sausages are handmade in the shop, using natural casings and only the best prime pork cuts.
We have selected the finest seasonings and ingredients to ensure our sausages not only taste fantastic, but look great too !
We have a wide range of sausages, including; Pennine, which is available as a sausage and a chipolata; Pork & Leek; Lincolnshire; Cumberland style and our most popular offering, the Traditional 1930's sausage.
We also have a range of Barbecue Sausages. Please take a look at our Barbecue Meats page for more info.